Roll-Off Dumpster Rentals in Flanders, NJ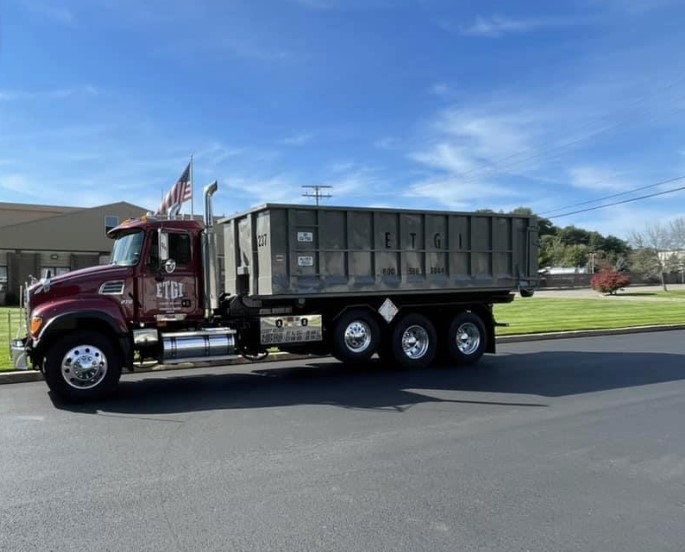 Proper waste disposal is an important step in keeping work sites safe and the environment protected. Whether you're undertaking a home remodel or a commercial demolition project, Environmental Transport Group, Inc. is ready to provide you with a roll-off dumpster rental that's fit to house the materials you're dealing with.
We're a resource for both residential waste disposal bins, as well as construction dumpster rentals in Flanders, NJ. Our roll-off containers are available in a wide range of sizes and capacities, to ensure there's room for everything you're getting rid of. Call us today to have a 20-yard dumpster (or bigger!) delivered on your schedule!
Residential Dumpster Rental
Doing a big-time cleanout of your Flanders, Essex County, Bergen County, or Hunterdon County, NJ home? Finally having your kitchen remodeled and updated? Whatever project you're currently working on, the debris needs to go somewhere. Call us for a residential dumpster rental and make it easy to collect and dispose of everything involved in your remodeling, improvement or construction project.
We have experience when it comes to dropping roll-off dumpsters in residential areas—even when the fit is tight. We drop-off and collect dumpsters with regard to your property and strive to ensure optimal convenience when placing them.
Construction Dumpster Rental
Commercial construction dumpster rentals are great on a variety of work sites. Whether you need a small 10-yard dumpster or several larger 30-yard dumpster units, we'll get them delivered to your site and placed appropriately, to keep everything organized and safe. Rent our roll-offs for waste transportation for as long as you need and get the peace of mind in knowing that we'll take care of everything—you just provide the rubbish!
Rent a Dumpster for Your Debris
From commercial construction to residential remodels, Environmental Transport Group, Inc. has a roll-off dumpster fit for your site. When you need to contain debris or are interested in CDL jobs, contact us at 973-347-8200. We'll make sure you have a roll-off dumpster rental at-the-ready, to contain debris and keep your site safe.
Container/ Dumpster Service
For Residential and Commercial Use
Click here to order your dumpster today!
800-598-3844 * 973-347-8200
Family owned and operated since 1978, ETGI has over 30 years experience in the Roll Off container business. Whether you are a home owner or contractor we have the services you are looking for. These containers are readily available in various sizes (10-yard dumpsters, 20-yard dumpsters, 30-yard dumpsters).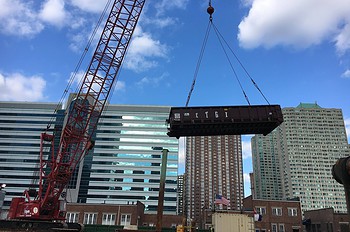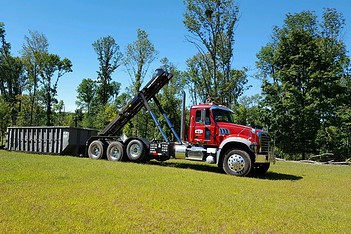 WHAT TYPE OF DUMPSTER DO I NEED?
Construction & Demolition
Concrete
Asphalt
Asbestos Siding or Roofing (non-friable only)
Asbestos (friable)
Wood
Stumps/Logs
Household Clean-out
Prohibited Materials – the following items are recyclable and cannot be co-mingled in your dumpster:
Aluminum cans
Asbestos
Batteries
Chemical Waste
Corrugated cardboard
E-waste (TV's, computers, monitors, printers, fax machines)
Freon
Gas, Diesel & Oil
Glass bottles/jars
Hazardous Waste
Leaves, grass clipping, brush, logs, stumps
Medical waste
Metal appliances
Junk mail/magazines/newspapers
Oil contaminated soil
Plastic bottles
Propane tanks
Steel (tin cans)
Tires
Used motor oil
Paint
Dimension of Containers
>> 10 yard – 3 ft 8 in high x 8 ft wide x 12 ft long   >> 20 yard – 4 ft 8 in high x 8 ft wide x 24 ft long    >> 30 yard – 6 ft 8 in high x 8 ft wide x 24 ft long
ETGI will remain steadfast in our efforts to continue to maximize our operational efficiencies and by doing so continue to provide the high quality, cost-efficient service you have come to expect from us.
In order to better serve our customers we are now accepting credit card payments.